Things to Do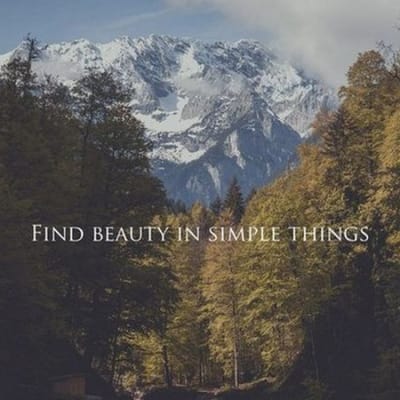 Our happiest moments as tourists always seem to come when we stumble upon one thing while in pursuit of something else.~Lawrence Block~
Welcome to Whitehall! The legendary Tobacco Root Mountains rise majestically on the immediate horizon. Whitehall sits in the heart of the Jefferson Valley, a stone 's throw from the waters of the Jefferson River, close to three different mountain ranges and spectacular recreational opportunities.
An outdoor deck at the inn invites you to sit back and listen to the relaxing sounds of Fish Creek and watch wildlife engaging in their daily activities. If it is relaxation you're looking for, our porches offer just the right spot for getting lost in a novel or snoozing the afternoon away.
Our part of big sky country, Southwest Montana is a virtual outdoor playground. Surrounded by the Beaverhead-Deerlodge National Forest, there are a number of year-round activities to enjoy without ever having to leave the inn. The spring, summer and fall seasons offer fantastic fly fishing, hiking, horseback riding, and mountain biking.
Some of the most unique aspects of local flavor are the county fairs, rodeos, festivals, mining history and museums can be found just outside the Fish Creek House. Here in our part of Montana, you can take in a museum and go to a rodeo... all in 1 day.. A rustic touch of class, with down home hospitality.at the Fish Creek House
Hiking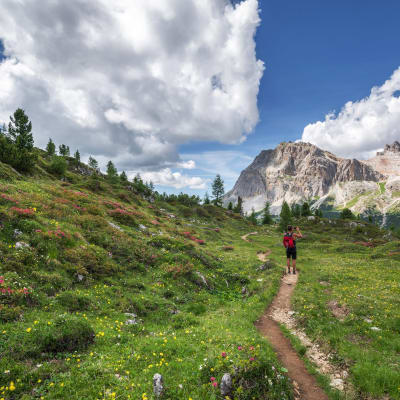 Fish Creek house B&B Is Surrounded by Hiking Trails
There's something about waking up in the backcountry, to panoramic views of the surrounding peaks.Montana has incredibly varied terrain,You'd be hard-pressed to find someone in Montana who doesn't love being outside. And since the Treasure State is world famous for its hiking trails, it's safe to assume most of us love a good trek through the great outdoors
Explore trails just outside our door. Hike, bird watch, and enjoy trails that lead to beautiful meadows through the wooded property where whitetail deer and other wildlife wander freely. We invite you to explore the grounds and enjoy the wildlife.
Hunting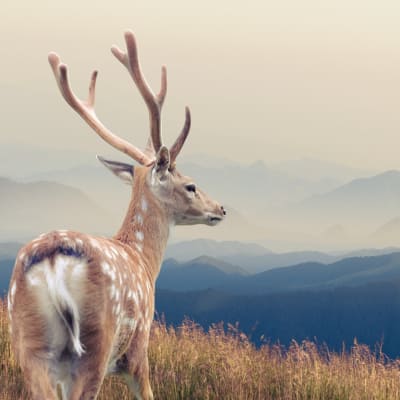 Montana Offers Legendary Hunting Opportunities
HUNTING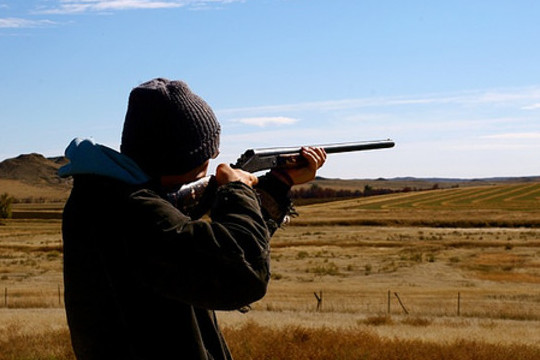 There is a huge variety of archery and rifle hunting: pheasant, deer, and elk. Both White-tail and Mule Deer are plentiful here. Check for our hunting specials.
We are not outfitters, but we welcome any hunters who are seeking comfortable lodging, and access to BLM and National Forest land.
* For information about hunting and fishing licenses please contact Montana Fish, Wildlife and Parks or call (406) 444-2950.
Horse Riding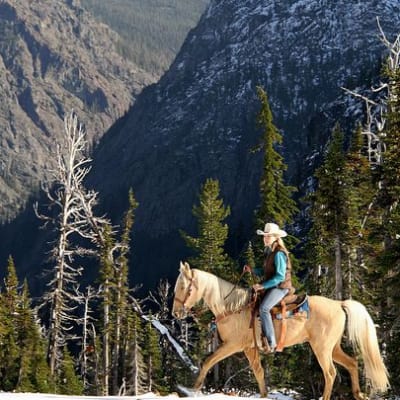 Fish Creek House is Horse Friendly - Trailer, Board & Ride from Here
Bed, breakfast and barn! Bring your horse and ride. Of the many ways to explore Montana, horseback riding is the most traditional. Much of Montana just feels like it's meant to be experienced on horseback Can there be a better way to experience the authentic Old West than riding the trail?
We are a horse friendly bed and breakfast and welcome guests and their equine partners. So bring your horse and saddle-up. .Take a scenic ride right outside our door and hit the trails. We'll even provide a guide to help you blaze the roads less traveled. Or you can head for the Beaverhead Deerlodge National Forest which borders the inn.
More information: About our horse-friendly accommodations
Fishing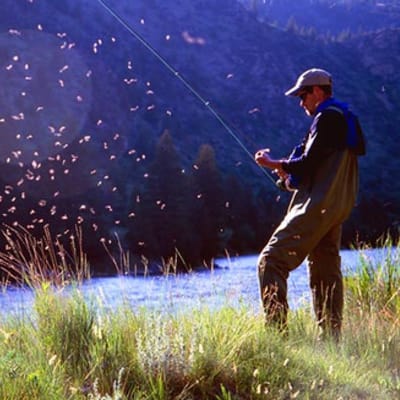 World-Class Montana Fly Fishing WIthin Easy Reach
Enjoy world class fly fishing.We are a short distance from the famous Madison and Jefferson Rivers, and within 60 to 90 minutes of blue-ribbon rivers such as the Missouri, Big Hole, Beaverhead, Gallatin, Yellowstone, and Ruby. River Rafting trips can be arranged with our local outfitter upon request
Winter Adventures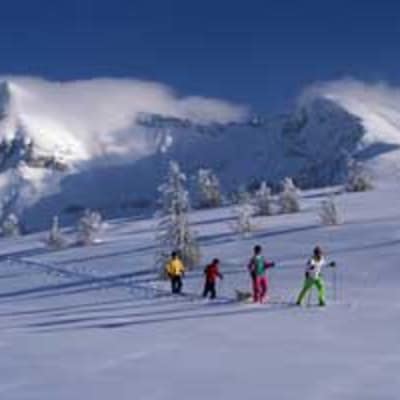 Snowshoeing & Cross-Country & Downhill Skiing
There are few destinations that have all the best winter vacation ideas waiting outside your door. Enjoy year-round activities, like shooting sports, horseback riding. A great trail system transforms into 20+ miles of cross-country ski and snowshoe trails through the Beaverhead Deerlodge National Foest .Off site adventures are available at an additional cost, just ask us!
In winter, enjoy some of Montana's best x-country and downhill skiing at Ski Discovery in nearby Anaconda. Spend the day driving the scenic Anaconda Pintler" loop, enjoying wildlife viewing or hiking . When your day is over, return back to the Fish Creek House Bed and Breakfast and enjoy the sunset from the porch.
Events & Festivals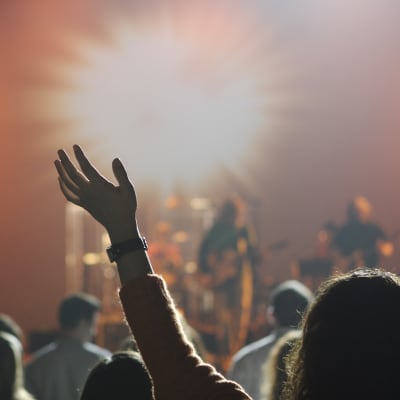 Area Festivals