About Our B&B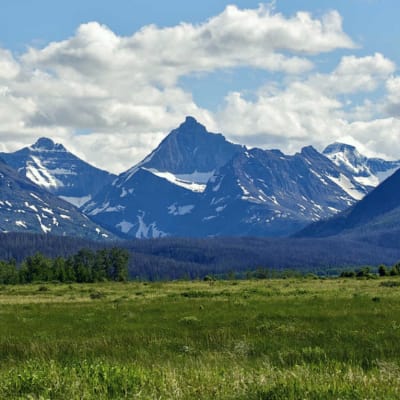 Come as a Guest... Leave as a Friend
Our remodeled inn is designed to reflect the rustic history that is Montana while offering amenities that make you feel right at home. Fish Creek House offers two themed guest rooms each with private baths.
We are located comfortably within the "Golden Hour" of Bozeman, Helena, and Dillon and a half hour from Butte.
After a hearty country breakfast which may include a choice omelettes,pancakes home-made breads and jams, coffee and tea, or Montana granola, , you may enjoy a hike along Fish Creek through the woods. Virtually around the corner is the Beaverhead Deerlodge National Forest. There are literally thousands of miles of scenic trails for hiking, horseback riding, and cross-country skiing In the winter. Or retrace the steps of Lewis and Clark through Whitehall.
Guests may relax in the picturesque living room. This comfortable room offers a large rock fireplace, perfect for reading a book or just relaxing. The sitting room available for all guests complete with a TV/VCR/ & DVD player, microwave, and an always going coffee pot, The perfect place to gather, and share in conversation with other guests. Wi-fi-access here too
Here, our guests are our top priority. Whether you're a bona fide city slicker yearning for a taste of the "old west", or a full-time buckaroo just needing some time away from the ranch, Fish Creek House is an ideal getaway. and respite for hiker, biker, horse-rider, hunter, naturalist or over-stressed human being. Gift certificates are available, as well; please call us to purchase a Gift Certificate.
We have been blessed by G-d with the gift of hospitality and we want to share with what we have to help others get away from the world for just a little while. When people come over, they feel incredibly comfortable here, and they always want to come back."

"My people will live in peaceful dwelling places in secure homes in undisturbed places of rest..."
Isaiah 32:18
Horse Friendly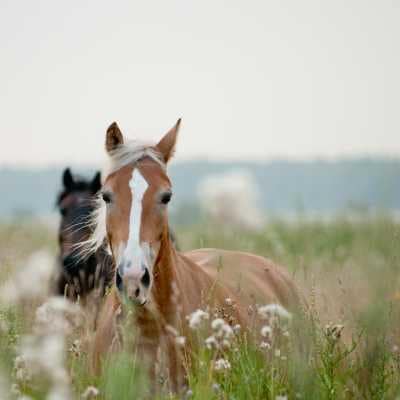 Montana's Most Horse-Friendly Accommodations
Trailer, board & ride your horses right from here !
We are a horse friendly bed and breakfast and welcome guests and their equine partners. So bring your horse and saddle-up. Take a scenic ride right outside our door and hit the trails. We'll even provide a guide to help you blaze the roads less traveled. Or you can head for the Beaverhead Deerlodge National Forest which borders the inn.
We have stalls, an arena, hay, and fresh water available for your horses. Ride from a different trailhead every day if you like, then return to a hot shower and comfortable bed where you can cook by the river or enjoy the western hospitality at one of our local restaurants.
Bordering the Beaverhead Deerlodge National Forest, and easy access to Helena and Bozeman.
Bring your LQ horse trailer, our RV hookups will make you feel right at home!
Daily Rates:
(2 people + 1 vehicle 2 horses per camp trailer/RV)
Water, Electricity & Sewer - $75.00
Includes dump on Water & Electric sites
* Check-out time is 11:00am
*Check-in time is 3:00pmMinimum deposit to book site is $50
More Information About Horses and Our B&B can be found here.
Historic Fish Creek Montana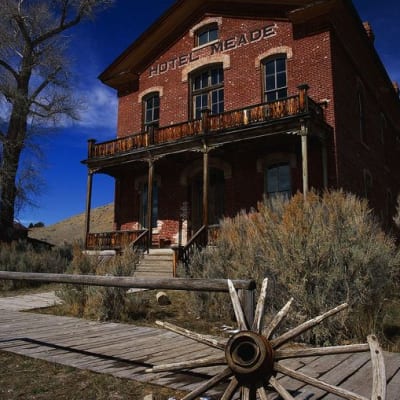 Fish Creek was a Historic Stage Stop Location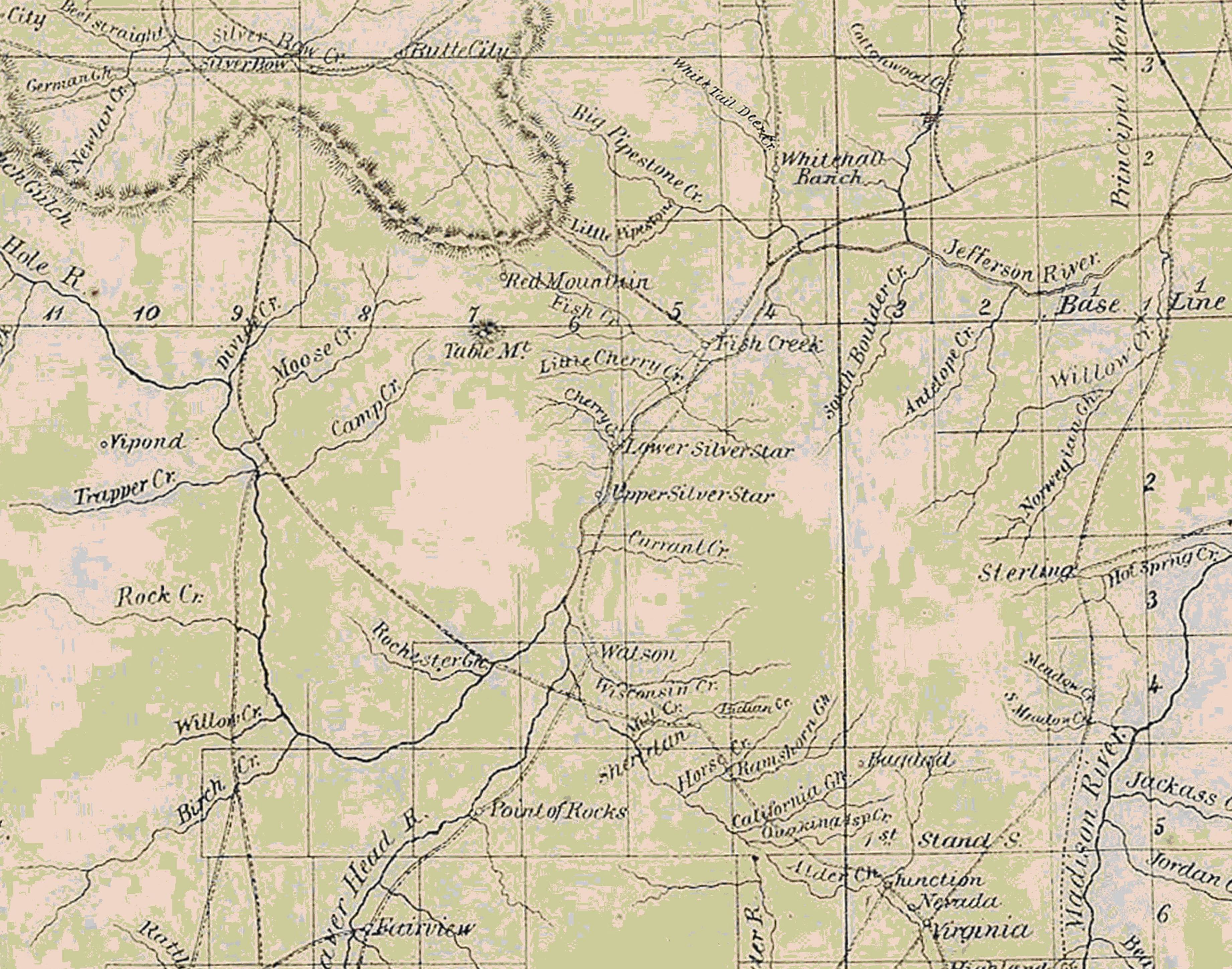 Nestled between the Tobacco Root and Highland mountain ranges in the Jefferson Valley, Fish Creek House B & B is situated on the old Fish Creek Stage Route between Butte and Helena, Montana. Back in the late 1800's there were two stage stations in the vicinity, Fish Creek and Whitehall.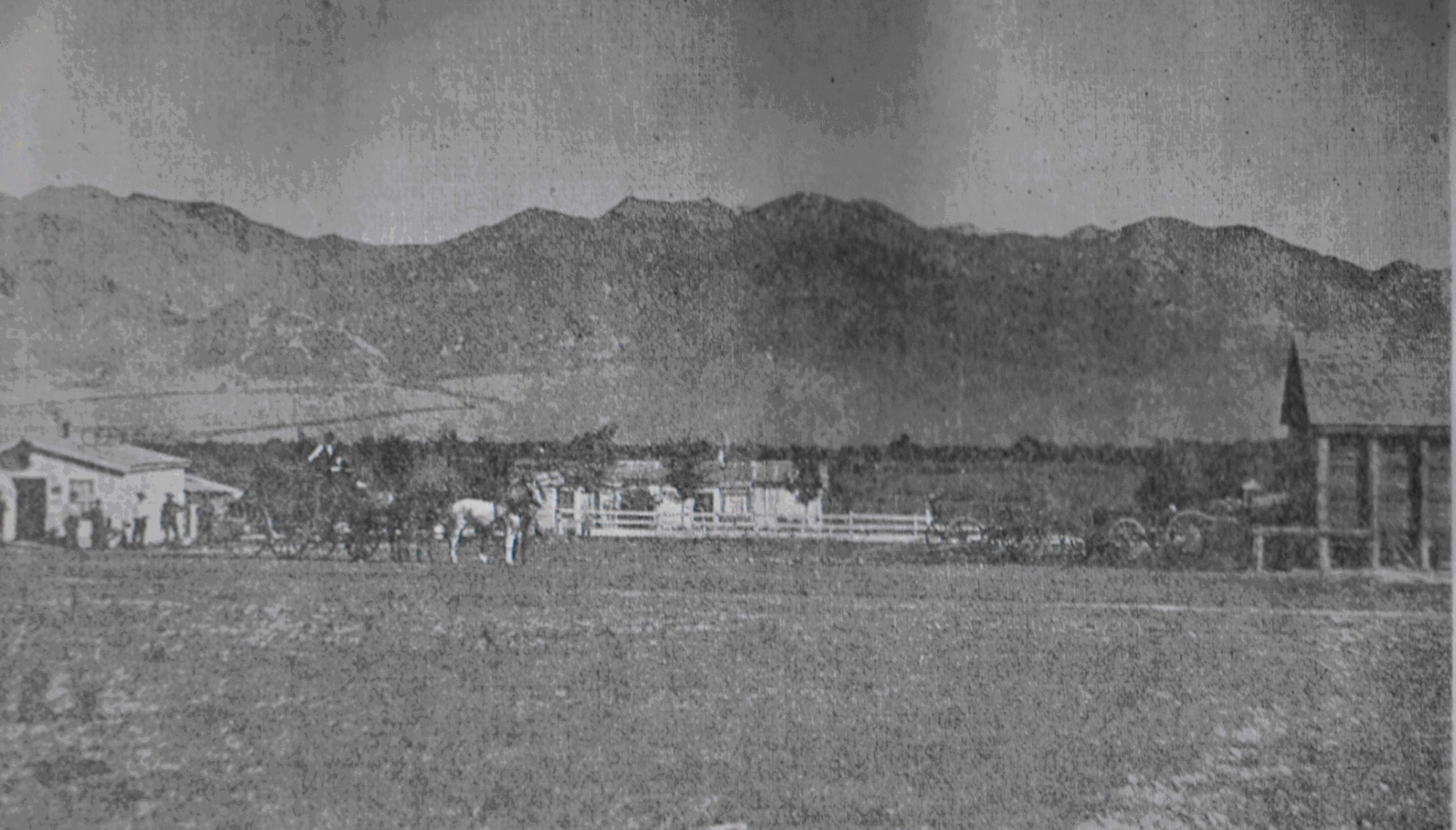 The proprietor of the Fish Creek Stage Station was an enterprising and hard working individual named George A. Bruffey who opened the station in 1889. He would later write a book on his Fish Creek and other adventures titled "Eighty One Years in the West". Fish Creek House is less than an hour from Historic Virginia City, and although Bannack was the first territorial capital, the territorial legislature moved the capital to Virginia City in 1865. The imagination runs wild with historical events like road agents, multiple hangings and the boot hill cemetery.
Fish Creek is about two hours from Yellowstone Park which makes an excellent daycation.
Breakfast and Amenities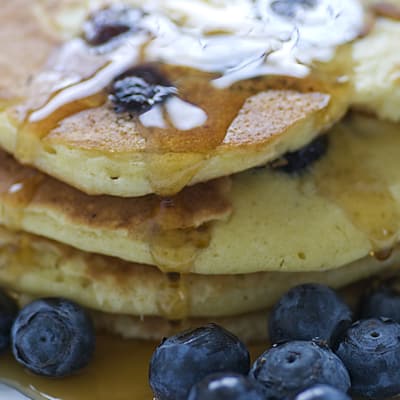 After a sumptious breakfast, saddle up your horses, take a hike, explore some world class fishing. The possibilities are only limited by your imagination1 A place where you get up in the morning to great views, a great breakfast, and hospitality that makes you feel like you are home, while looking forward to the next step on your grand adventure.